Article archives - December 2009 - Page 3

Please find below the reviews wrote during December 2009.
There are 19 reviews. Have a good reading!
| | | |
| --- | --- | --- |
| | | 05 |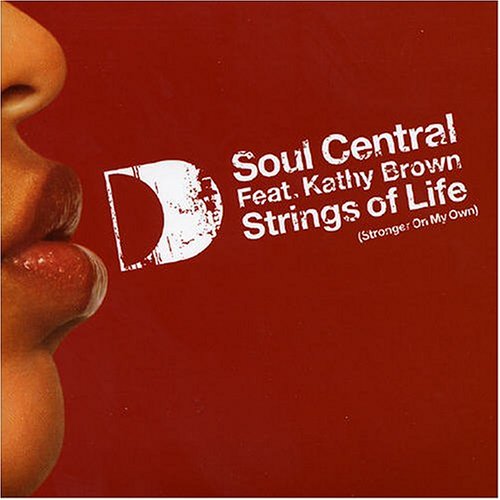 Piano, violins and even the piano. It's a little summary of what we remembered listening to the inevitable and timeless track from Soul Central "Strings of Life". Released in 2005, it quickly reached the top of the electronic music charts. But you need to know that it is actually a cover of the title from Rhythim is Rhythim also entitled "Strings of Life" created in 1987, can you imagine? In fact, behind this project Rhythim is Rhythim, Derrick May is hiding, one of the man who found the techno movement in the late '80s in the United States.
| | | |
| --- | --- | --- |
| | | 04 |
1992. What does it inspire you? The 500 years of the discovery of the Americas by Christopher Columbus? Right, but it was also the releasing date of the huge track Chez Damier - Untitled, and the peak of the house music movement from Chicago, Detroit and New York. More recently this anthem has been reissued. Currently number 1 in sales on the German site www.decks.de, this is a must have for all house music fans. You must have it in your collection.

| | | |
| --- | --- | --- |
| | | 03 |

Bluffing... This is the relevant adjective to describe the track "Hot like sauce" we will review in the following article. Mix hip-hop and electronic music is not easy to achieve. But it is one of the challenge that Pretty Lights successfullly overcomes, with his own style. Unknown in France, this American artist has given us a few months ago a track entitled "Hot like sauce" which uses a staccato rhythmic with an electronic voice with hip-hop scratched samples, huge and massive. Technically it's just perfect.

| | | |
| --- | --- | --- |
| | | 02 |

Steve Angello "The Year Book" offers our ears in about an hour, the full playlist of one of the most prolific years for the leading producer of the Swedish House Mafia. The group of Swedish friends has been successful for several years now, over the global electronic music scene. The year 2009 has entrenched a little more its success. Indeed, Angello has been one of the most prolific artists in recent months. Thus, he released at the beginning of the week a compilation of his titles released throughout the year 2009, under his label Size Records. More than a real album with a musical and artistic thinking behind it, it is a simple CD with various singles gathered.

| | | |
| --- | --- | --- |
| | | 01 |

Nic Fanciulli and Steve Mac are two inseparable friends. Once again the English duo released a huge minimal tech house EP entitled "10%". Pressed in July, under the famous American label Ovum, he was playlisted by Josh Wink in his 2009 overall chart. Both electronic tracks are very massive and sometimes to the limits of joyful techno that could play Carl Cox. More recently Steve Ma, released a solo EP, "After Sundown" that ran in September and that has been played by James Talk and John Digweed.

Useful links

Chart by Dj Aroy

FEBRUARY 2013




SUPPORTED BY




OTHER LINKS




WE ALSO LIKE